Irish Accounting & Tax Summit Speakers
Mike, a member of our Practice Support team, is a qualified Chartered Accountant and Chartered Tax Advisor. He is responsible for carrying out hot file reviews, cold file reviews, annual compliance reviews, in-house training & supporting firms on a day to day basis.
Formerly a quality reviewer with Chartered Accountants Ireland, this role saw him visiting firms of various sizes across Ireland conducting audit, non-audit and anti-money laundering visits. 
As a member of our Practice Support team, Colm's focus is on helping practices achieve on-going best practice compliance, prepare for monitoring visits and assist with post-monitoring visits follow-ups.
Having spent the last 6 years as a quality reviewer with Chartered Accountants Ireland Colm has a unique insight into how firms operate, the challenges facing firms and how firms are responding to current issues facing them and the profession.
Doyle Keaney Tax Advisors
Amanda works with Doyle Keaney Tax Advisors and is a Barrister-at-law and a Chartered Tax Advisor (CTA). 
She has extensive experience in the field of tax having worked in leading legal firms and large accountancy practices, mostly recently as a tax partner with Philip Lee and prior to that as tax director with Grant Thornton.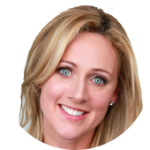 Laura Lynch & Associates​
Laura is an AITI Chartered Tax Advisor (CTA) and a Fellow of Chartered Accountants Ireland.  Laura has forged strong links within the business community, building a client base across individual and corporate SMEs, professional services firms and business angel investors, with a particular interest in the MedTech sector, which is so strong in Galway.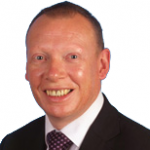 Martin is Special Risks Director at Arachas. He is an Associate of the Insurance Institute of Ireland and Chartered Fellow of the Institute of Risk Managers
Martin has over 35 years insurance experience working in the London Insurance Market, the Middle East and 25 years' experience in the Irish Insurance sector. Professional Indemnity, Management Liability, Cyber Risk   and professional Risk Management is one of Martin's specialisms.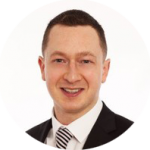 Padraig is a Partner with Mazars specialising in advising Irish and multinational clients on mergers and acquisitions, corporate reorganisations, personal tax planning and tax efficient financing. 
In recent years, he has focused on property development and investment, during which he has advised on large residential and commercial developments, structuring investment into Ireland from abroad, public private partnerships and infrastructure projects.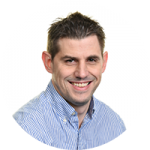 As a lead member of our technical support team, John relishes problem-solving to help accountants develop innovative client solutions and sharing technical knowledge on tax, financial reporting and auditing.
A Chartered Tax Adviser, he advises clients in practice on a range of issues from income tax, tax planning, restructuring and exit planning to Revenue audits.  In addition, he provides support on financial reporting, auditing and company law; conducts company valuations and advises on pre-sale restructuring.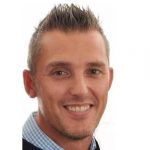 Richard is the Head of Operations at Pulse Cyber Security & is their Senior Info-Sec Consultant. With a wealth of experience working with accountancy practices of all sizes & demographics, Richard is ideally placed to support the accountancy sector with cyber security compliance.
Along with being a Certified EU GDPR Practitioner, Richard also holds the CISMP cyber security qualification. This ensures a strong balance of knowledge across both GDPR & information security.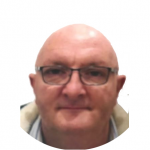 James Bradley ACCA, AITI. Is the principle of his own tax practice James Bradley & Co. James has also been lecturing/presenting for the Chartered Accountants Ireland, Institute of Taxation Ireland, Certified Public Accountants Ireland for over 15 years. He also sets tax exams for some of the above Institutes.
In practice James deals with large and small clients alike and deals with tax issues under all tax heads – from Capital Taxes , Vat, Corporation Tax, Income Tax etc
Gabrielle Dillon, a Chartered Tax Adviser (CTA), is a director of Twomey Moran a boutique taxation firm. She is a former director of VAT consultancy firm, Dermot O'Brien & Associates, which merged with Twomey Moran in March 2020.
She is the regular author of VAT Cases & VAT News in Irish Tax Review and is a member of the Irish Tax Review Editorial Board and she has lectured frequently in VAT for the Irish Tax Institute and other professional bodies. She is co-author of the Institute publication Value-Added Tax & VAT on Property.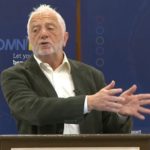 Brendan Casey has been practicing as a lecturer and a PRSI Consultant since retiring from the Department of Employment Affairs and Social Protection over 10 years ago.
Brendan advises on PRSI liability issues and is an expert on all of Welfare's contributory benefit and pension schemes.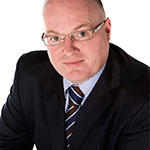 An AITI Chartered Tax Adviser (CTA) and Member of STEP-society of trust and estate practitioners , Declan McEvoy is Head of Tax for IFAC.
Declan has extensive experience and expertise in personal and corporate tax planning, estate and succession planning, tax based investment and financial structuring for family and farm businesses.
A leading authority on farm taxation, Declan was co-author of 'Farming in a Limited Company – is it right for you?'
Declan is also an Irish Tax Institute Registered Tax Consultant and frequently speaks at national seminars and client workshops for professional bodies, farm organisations, banks, farm groups .