ProfitPro Live Sponsors Hall
Sponsor Booths will be open during the breaks each day at ProfitPro Live. In the mean-time have a look around and see some of the great offers our sponsors have for you.
Intuit, the proud maker of QuickBooks with over 4.5 million customers globally, launched its compliant cloud accounting software in Ireland earlier this year.
QuickBooks Online Accountant was built to meet the needs of accounting professionals, you can manage your firm and your clients all in one place.
QuickBooks Online is designed for companies to keep their finances in order and make informed business decisions based on live data and insights.
In this session you will enjoy a sneak peek into QuickBooks Online for Accountants in Ireland. You will learn how to manage your team, your clients, and your work all in one place. The trainer will walk you through navigating the software as well as call out key features and tools built with accountants in mind. 
At Ortus, service is our focus. We take pride in understanding your business and how our IT services can deliver short-term help and long-term stability and peace-of-mind.
We are the IT provider to hundreds of Accountancy Firms
Set up in 2008, we now have a dedicated team of professionals in Dublin, Cork, Laois & London working hard for small and medium-sized enterprises, many with multiple sites, offices or shops.
Jason has very kindly put a Samsung Galaxy Tab A up for grabs. In order to be in with a chance of winning the Galaxy Tab all you have to do is enter your details here.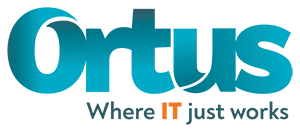 If you want to discuss the optimisation of your existing IT infrastructure or wonder if moving to the Cloud could be a good option for your firm register your free strategy session with Jason today. 
Book an appointment
At PracticeNet, we take all the hard work out of delivering a website that you will be proud of. We help create your content, develop your website, keep it up-to-date, add news every day, make sure it looks great on a mobile and best of all, we give you a new website for free every three years.
Over 150 accountants throughout Ireland use PracticeNet for their websites. If you would like to join our family 'so to speak' get in touch today at 064 66 76 100.
Would you like a €2,500 Website Grant for your Business – https://practicenet.ie/voucher/